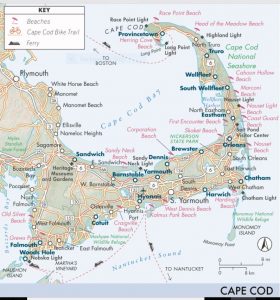 You can see all of our ERA Mid Cape rentals at www.midcaperentals.com All of our rentals are well equipped, clean, and near popular beaches. We have a variety of types of properties to fit all budgets. I'd be happy to help you book your vacation and answer any questions you might have. 508-287-4574
If you enjoy it so much you want to buy a house here, sign up on the right to search our MLS systems for properties. I can show you any homes that appeal and help you with rental investments.
Cape Cod is a wonderful place to spend your summer vacation. There are so many types of area attractions, you are bound to find something special for everyone in your family. From exploring the natural beauty of the Lower and Outer Cape, to the bike trail, boating and golf opportunities, Pirate Ship adventures, ice cream and mini golfs galore, to our stunning beaches, art galleries, and more-you'll want to return year after year!
Click here for Cape Cod Online's fabulous beach guide!